Post by Lief Fyr on Jun 7, 2020 0:18:15 GMT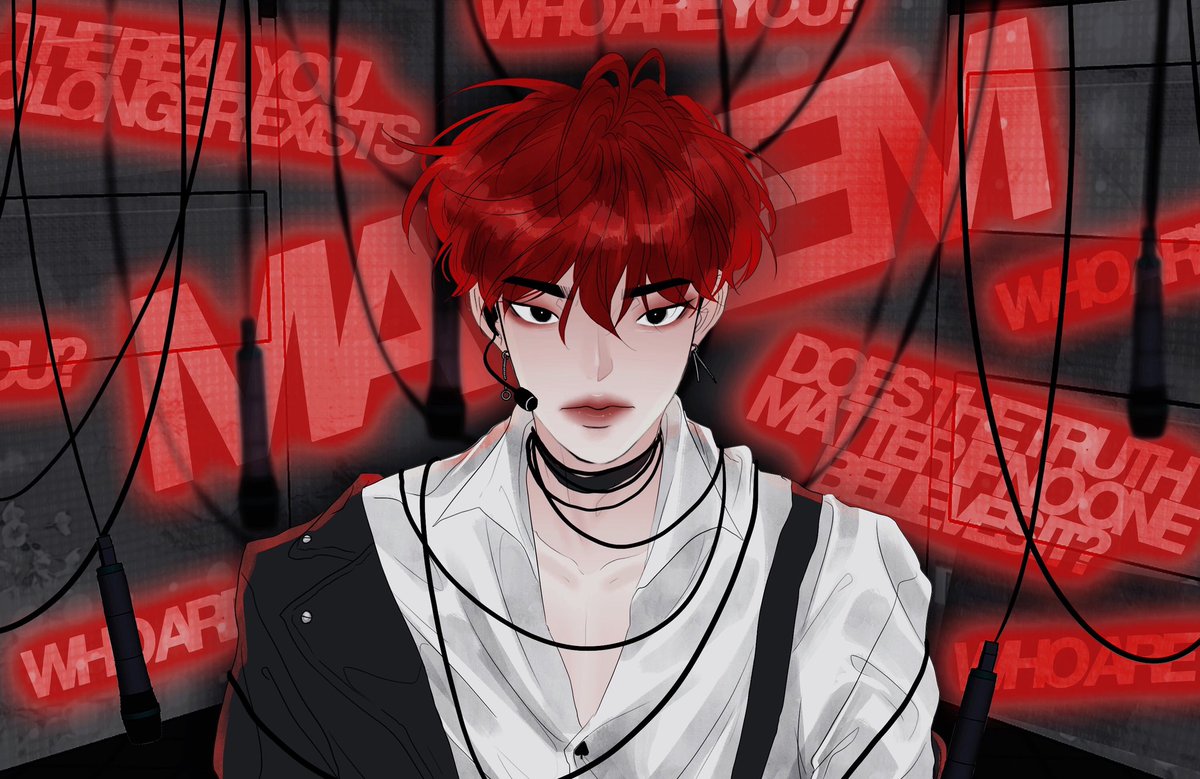 Lief "Nova" Fyr



Age

19




Birthday

August 31st, 2000




Gender

Male




Pronouns

He/Him/His




Orientation

Homosexual




Faction

League




Class

Trainer




Rank

New Trainer




Occupation

Newly Debuted Idol




Hometown

Lumiose City, Kalos




Current Residence

Travelling






Personality


Lief, or Nova, as his stage name goes, is an extremely friendly and caring individual. Having grown up with very little in the way of friends, he's a little awkward, but always willing to help you out or cheer up a random stranger. Despite this awkwardness, though, he's actually pretty good at figuring out how people are feeling, and often does his best to adjust his actions to make others more comfortable. Being caring by nature, Lief hates seeing other people or Pokémon in pain, and may sacrifice his own comfort or safety to soothe their worries.

Lief is also full of energy, and loves working out or dancing to get the energy out when he can't contain it. Having to train as an idol takes lots of energy, but for Lief, it almost never feels as tiring as it seems. He's always moving, can't really help it, and finds it hard to sit still for extended periods of time.

Lief has a massive soft spot for cute things, adoring cat or dog Pokémon and basically anything soft and cuddly. He loves to curl up in nests of blankets with the people he cares about and cuddle the day away, or just take a nap with a kitty in his lap. Most people who see him think he's a softie, and they're absolutely correct!




History


Lief grew up as the youngest of 7 children, in a family full of rangers. Being the baby of the family, he was generally treated as such, and almost always had siblings protecting him or doing everything for him. Though it was nice to be cared for, neither him nor his slightly older twin cared for being babied to such an extent growing up.

Neither boy really had friends growing up. Their older siblings were always overprotective, and anybody they deemed not good enough got chased away from Lief and his twin. Always longing to have friends besides his siblings, Lief didn't appreciate their behavior, but never had the heart to tell them he didn't need protecting. They took such pride in it, after all, in being those good siblings that were always there for their little brothers. And really, how could he say no to that?

When he was around 13, Lief realized that he wasn't interested in girls the same way he was boys. He got crushes quite easily, though none of them ever lasted very long. He never really told his family, not thinking it hugely important, but most of his siblings figured it out really fast and supported him. His parents too busy with ranger work and never really home, it wasn't until he was 16 that they actually found out. Neither really liked it,but told him they still loved him no matter what, much to his relief.

Around the same time he'd discovered his romantic preferences, Lief had also discovered a love of singing. Originally thinking it just a hobby, he assumed he'd become a ranger like his parents and siblings before him. But the more he sang, the more he loved it, and eventually decided he was going to pursue it. Trying out at a Lumiose based talent agency, it wasn't until they'd told him they were interested in signing him that he told his family. None of them could even begin to understand his passion, but told him it was his life to do with as he would. Taking that as encouragement, the boy ended up signing the contract and becoming a trainee idol at age 17.

Two years later, he's finally debuted as the idol "Nova". In a rather random move his manager decided to uproot them to Arciel, spouting nonsense about it being an "untapped market." Lief didn't want to leave his family behind, but after a lot of talks with everybody he eventually agreed. Now 19 years old, he's ready to take Arciel by storm with his music!




Goals


When it comes to goals, Lief isn't really sure what he should be doing. All he really knows is that he wants to be better as a musician and a person, and is willing to work hard to achieve that. Beyond this, his goals are not so concrete, and he's still figuring things out. He does want to find something to do with his life beyond being the typical idol, though.
Appearance



Height


5'04" / 162cm





Build


Lean Muscle





Hair Color


Cherry Red





Eye Color


Gold




Lief seems almost like your typical pretty boy, with his clear pale skin, soft hair, and expressive eyes. He doesn't really choose much of his wardrobe, being an idol, but is always seen in public with some makeup on and a fashionable outfit that probably costs more than all the clothes in an average family's house combined. His style can be described as punkish, with lots of black, dark eyeliner, and several piercings in his ears. He doesn't mind the style the talent agency chose for him, but in private prefers comfy clothes or soft pajamas.






Aura


Lief's aura is a rather bright mess, being as red as his hair with flecks of gold and purpling swirling throughout. It tends to dance wildly, like a flame in the wind. Sometimes it's nothing more than a small outline flickering around him, other times it's raging like a wildfire. Almost always seeming to fluctuate with his energy and mood, Life's aura is almost as unpredictable as he is.
Skills, Abilities, & Notoriety
STANDARD SKILLS

POWER SKILLS

Abilities

Telekinesis (Level 1) (Cost: 5)

NOTORIETY

Other Notes
-Absolute disaster child. Always seems to cause random accidents, but gets very lucky with fixing them at the same time.


Pokemon
Starter Option

Original Trio Option A- Female Fennekin
OOC Info



Played By


Kitarial







Face Claim


Ahn "Wyld" Jaewon from Lost In Translation