Post by Ryūnosuke Himura on Jun 18, 2020 23:55:00 GMT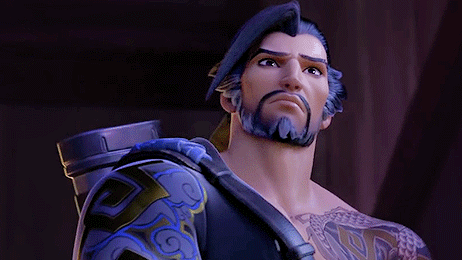 Ryūnosuke Himura



Age

38




Birthday

Oct 13th, 1982




Gender

Male




Pronouns

He/Him




Orientation

Homosexual




Faction

Freelancer




Class

Chef




Rank

Foodie




Occupation

Chef




Hometown

Ecruteak City, Johto




Current Residence

Maple City






Personality


Ryūnosuke has always been the kind of person who didn't understand emotion, whether it was his own or other's. Because of this he comes across as very blunt and rude, and many have described him as being cold or even uncaring. It's not that he doesn't care, he just doesn't understand others and can't express his own emotions very well. To those he's close to he's caring in little ways, leaving food for them, or making sure they sleep, or sending a Pokémon to cuddle them if they need comfort.

Being out of touch with his own emotions means Ryūnosuke rarely knows what he wants or why he acts a certain way. To avoid losing control of situations he keeps rigidly to a schedule, rather than allowing things to go wrong because it was unpredictable. Most of what he does consists of working and training, with hobbies and recreational activities being rather low priority.

Ryunosuke is also a very stubborn man. When he makes a choice he sticks to it whether he's right or not. While he does try to do the right thing, some of his morals are skewed, and he's not above committing minor crimes when necessary.




History


Ryūnosuke didn't exactly have the most conventional childhood, growing up. While his father was a businessman, his biological mother was an egg donor, and the woman who carried him a friend of his father's he never really met. Both women had known of Ryūnosuke's father's desire for a son, and willingly offered to help him have a child. Though they were willing to help him have a child, however, they did not want to have any part in raising Ryūnosuke. He never knew either, and was raised mainly by his father. His father had a male partner at the time, who helped to raise Ryūnosuke and his younger brother until Ryūnosuke was about 10 years old. After that, his father's partner decided to leave them after being fed up with the pressure of being with the leader of such a large corporation.

Ryunosuke was raised to think that there's nothing abnormal about such things, as much as certain family members of his father's disapproved. His father was always encouraging and accepting of such things, and when his little brother came out as gay when Ryūnosuke was a teenager, there was nothing but support shown.

However, things started changing when Ryūnosuke hit the age of 20, at which time he was considered enough of an adult to undergo "real grooming" to take over the business. He learned that not everything about the company his father owned was as moral or legal as it could be, something that appalled him. It took him three years to work up the courage to stand up for himself, at which time he got into a massive fight with his father and the company shareholders, making the choice to leave home later that night.

After leaving his home, he travelled around Johto for two years, refusing to speak to or contact his family. Any attempts to contact him were met with refusal, even by his little brother. After those two years were up, he eventually moved on to other regions, spending a year or two in each he visited before deciding to visit Arciel.




Goals


As of current, Ryūnosuke does not have many concrete goals. Like many people he desires to be stronger, and to have a better bond with his Pokémon, but his only real goal is to own his own restaurant, eventually. He is currently working at a Johtonian restaurant but would love to move his skills elsewhere, to a small place of his own.
Appearance



Height


6'03" / 190.5 cm





Build


Muscular




Hair Color


Greying Black




Eye Color


Brown




One of the first things people tend to notice about Ryūnosuke is that he is a very large man. Standing at 6'3", with bulky muscles made very obvious in his arms and chest especially, it's quite clear to see this is a man who moves a trains a lot. His clothing is often very simple, things he can cook or work out in without worrying about ruining. However, on the rare occasion he does things besides work, his style is very distinctly Johtonian, most often the garb of an archer, or simple kimono. He keeps his hair long, tied up in a ponytail, and his facial hair trimmed neatly. His bare skin is covered in tattoos, particularly his chest and arms.






Aura


Ryūnosuke has an interesting aura. While the color remains a consistent electric blue, and the size remains as a relatively average outline around him, the overall effect it takes is heavily affected by his mood. Sometimes it sparks like lighting, while other times it may be wispy like smoke. When he's feeling particularly fierce, his aura almost seems to take on a pattern reminiscent of dragon scales.
Skills, Abilities, & Notoriety
STANDARD SKILLS

POWER SKILLS

Abilities

N/A

NOTORIETY

Other Notes
Anything that didn't fit elsewhere in the bio that you feel like explaining or making note of.


Pokemon
Starter Option

Ultimate Challenge- Hatch Day Option A
OOC Info



Played By


Kitarial






Face Claim


Hanzo Shimada from Overwatch