Post by Magnolia Chamomile on Nov 20, 2019 0:36:20 GMT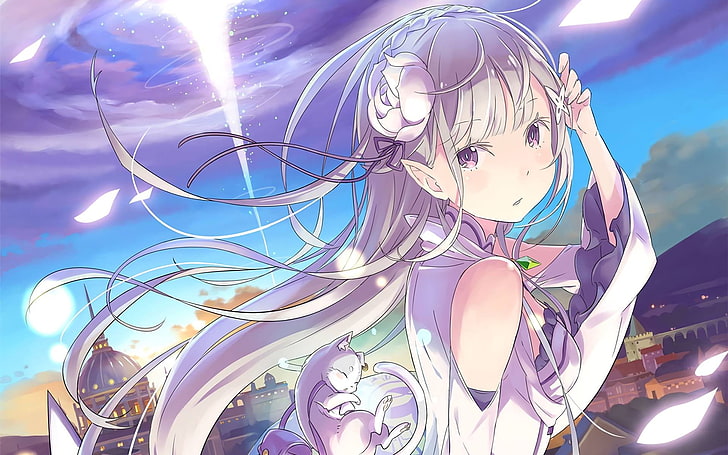 Mango Magnolia Chamomile



Age

35




Birthday

January 8th, 1984 (Capricorn)




Gender

Female




Pronouns

She/Her




Orientation

Bisexual




Faction

Freelancer




Class

Coordinator




Rank

Contest Nobody




Occupation

Fashion Designer/Model




Hometown

Outskirts of Eterna City, Sinnoh




Current Residence

Plum City






Personality


Magnolia is the posh type, refusing to do anything herself if it can be done for her by someone else. She spends most of her money on her clothes and gets very, very upset if they get dirty or ruined, and mostly refuses to wear the proper clothes for going outside when she does that. She starts out cold and impersonal, but if you get to know her, she can actually be very nice and generous. Mostly, though, she keeps to herself. She has a fondness for Fairy- and Ice-type Pokemon and rarely, if ever, considers any other types, unless they look pretty enough for her.

She has an unusually strong sweet tooth and can be persuaded to do almost anything for some cake or a few cookies, but she plays it cool and acts like she doesn't care either way. Her favorite non-sweet food is seafood alfredo, especially with langoustines, and she enjoys white wine and minty drinks. She's the type that can put a lot of food away without gaining an ounce, almost to the point of being scary, but she eats so elegantly that nobody notices until the food is gone.

As far as actually being social goes, Magnolia has a soft spot for children and elderly people, but is awful at discerning ages and might think someone who is an adult is a child depending on how they act. She is extremely patient with children.




History


The Chamomile name is matrilineal and has been passed down for at least five generations in Johto. This particular generation of Chamomiles seems to be quite prolific, with both Magnolia's and Aster's parents' branches continuing with many children, almost like they produce litters instead of single children. Magnolia's parents moved far from the main branch of the family, choosing to worship a different god than the main branch and being partially shunned for it. The main branch's god is one of harmony and flowers, thus the family members are all named after flowers; however, Magnolia's parents found that they preferred the god of harvest, and began a new naming convention of fruits.

Magnolia Chamomile, born Mango Chamomile, lived in a house with her giant family and trio of parents. She had two moms and a dad, along with all of her many, many siblings. Every Chamomile child in Magnolia's household had to learn how to worship the harvest god, and pray to him and keep their small branch of the religion going. Only a few of the older kids managed to get away. It wasn't like it was a cult or anything, but Magnolia's three parents just didn't approve of anything other than what they set forth.

Mango hated it. She was good at remembering the prayers and being heard by the god, but she didn't care for this particular god and felt no connection, so she ran away, stealing one of her parents' Pokemon when she went and taking the first boat she could straight to Kalos.

Young Mango, only about 16 at her time of leaving, changed her name to Magnolia and managed to make a living in Kalos by modeling, which was huge out there at the time. Her Pokemon kept her company, and she got a few other Pokemon as gifts from fans, but she was just so relieved to be away from her family.

The Pokemon, a Kirlia, communicated to Magnolia that she could help her learn how to use the psychic power she could sense deep within Magnolia. Working together with her Pokemon, spending countless hours researching at every library she could find, and continuing to work hard at modeling, Magnolia slowly learned how to use her powers and control them to do whatever she wanted.

After years and years of practice, Magnolia could lift and carry things, shove people out of her way, pour drinks, and even dress herself with only her psychic powers. She was weirdly powerful, and even the now-Gardevoir was impressed. She continued to live in Kalos for a time, but she had heard hints and rumors of her family spreading out and didn't wish to be discovered, so she decided she had to move again.

It would be a fresh start, so she unfortunately had to give up her Pokemon. All of them, including Gardevoir. The only one she was able to bring along was a little Snorunt, bred from her prized Froslass. In researching, she found that a place called Arciel had what were called 'contests', where, rather than fighting and brute force, Pokemon competed with elegant and dazzling moves, and the appeal was so strong that she came here to take on these Pokemon contests.

She's not particularly ambitious about it, but she does wish to do well, and thinks she's likely the most elegant person to be competing.




Goals


To travel around, winning contests with her Pokemon and adding additional elegant Pokemon to her team
Appearance



Height


6'4" / 193cm





Build


Slender, tall, slight





Hair Color


White





Eye Color


Blue




Magnolia is extremely pale, with shoulder-length white hair and grey-blue eyes. She is tall and willowy, with skinny arms and legs with very little muscle to them. She wears elegant clothes; think regal evening gowns and fancy hats and fur cloaks. She refuses to get her hands dirty and so uses her psychic powers for most things, leaving her clothes pristine and her manicure intact.





Aura


A very pale, icy pink edged with white. It seems to glitter like diamond dust or falling snow.
Skills, Abilities, & Notoriety
STANDARD SKILLS

POWER SKILLS

Abilities

Telekinesis (Level 1) (Cost: 5)

NOTORIETY

Other Notes
The religious aspects of Magnolia's history seem weird and out of place because she is an adapted DnD character, who is a split classed Cleric and Wizard. Her DnD self was forced into clericdom, but her parents' god didn't speak to her; only the huntress goddess did, and an ancient spirit. I did my best translating that to Legends Rising and left a lot vague on purpose!
Pokemon
Starter Option

Hard Mode A - Shiny Snorunt |
| Egg Move:
Hex
OOC Info



Played By


Ampharos







Face Claim


Emilia from Re: Zero