Post by Violet Argyris on Aug 2, 2020 20:59:40 GMT
[attr="class","violetargyris"]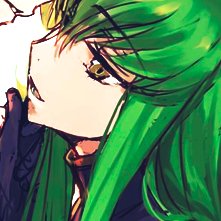 "Potions, we have four. That's not a bad number. Shouldn't be too hard to have to avoid using those as much as possible."
There was a cheery chirp from behind her head. Violet was currently sitting on a bench just by the entrance for route six. She and Irie were going to go and explore the new route today, but they planned on possibly doing more fighting and pokemon befriending.
"We might be lacking on pokeballs, but I'm certain that we can always find more out and about."
They used to find pokeballs that had been dropped when someone flees before. It wasn't common, but it wasn't overly rare either. Some people don't watch their bags when they run away from something. It just meant that her trained eye could find things a little better.
"Alright, I think we are all set. If we have to, we can just come back to town quickly. Shouldn't be too hard to do that."
She knew that they were to expect after route six, it connected right to Pine Town, which meant that if they got close, they could always just go into the new town heal up, and come back out. She looked at the rowlet who was resting on the back of the bench.
"You ready Irie?"
A happy chirp came as the bird pokemon flapped her wings a few times and was hovering over the bench moments later. This caused Violet to laugh lightly at the pokemon as she nodded and stood up.
"Then let's see what it is that we can find today. Are you hoping for battles or more pokemon friends?"
There was no answer from the bird pokemon this time, just a quick flight to the beginning of the route.
Irie turned and looked at Violet, as if asking "well, are you coming or not" and it just made the researcher laugh once more before she jogged to catch up to the rowlet. Together, they walked onto route six and started to head to the right, figuring that they could take it one side at a time. With a final check as they walked, she made sure that she had everything, before the pair of them truly started to walk through the area.
The first thing that they hit was a grassy hill, and once she climbed to the top of it, she saw more of the grassy hills just rolling on ahead until they started to get rougher and turn rocky.
@tag
word count
• some
notes
blah words here yup
party notes
Irie the Rowlet - Lvl 05 - 5/5 Energy

[attr="class","wizzcred"]❤
wizz
[newclass=".violetargyris"] [/newclass]
[newclass=".violetargyris b"]font-weight:lighter;color:#8731CA; [/newclass]
[newclass=".wizzcred"]font: monospace; font-size: 10px; color:#7a7a7a;[/newclass]
[newclass=".wizzcred a"]font: monospace; font-size: 10px; color:#7a7a7a;[/newclass]