Post by Violet Argyris on Aug 10, 2020 0:34:45 GMT
[attr="class","violetargyris"]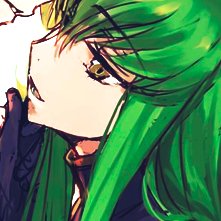 She figured that it would be a good idea to take on a job. She have Irie flying right behind her as she walked to the bay in Birch City. She had heard about a job just for catching a golden magikarp. Of course, she thought that it was just a myth, but if she was going to be able to catch any kin of cash, then it was worth chasing a myth. Besides, wouldn't it be amazing to find out that the myth wasn't a myth as a researcher? She would want to figure out what made the magikarp gold and all of the other questions that might pop into her mind if she was to catch it.
But for now, she was content with just taking on the job and being around some peace and quiet. She walked into the office that the job listing was posted for and she smiled. After saying what she was here for, she was asked to wait as the materials were gathered that she would need today. She looked at Irie and she smiled,
"Are you ready to catch a gold fish, or any other fish?"
There was a hoot that came from the owl and Violet took the bucket and fishing pole when they were handed to her. She grabbed a container for anything that she caught as well and she made her way to the bay's docks.
She looked around for a moment before she settled on a nice and secluded area. It should be easy to fish here. Once she set everything up, she realized a single thing. She's never fished before in her life. This was going to be interesting. Instead of stressing over it, she put the bait on the hook and tossed the line into the water. Now came the part where she hoped she had the patience, the wait. Irie settled next to her, and her eyes seemed to be settled on the water, just watching it, as was Violet.
@tag
word count
• 336
post count
• 1
notes
job info in spoiler below
party notes
Irie the Rowlet - Lvl 05 - 5/5 Energy
Ruby the Alomomola - Lvl 01 - 5/5 Energy

[attr="class","wizzcred"]❤
wizz
[newclass=".violetargyris"] [/newclass]
[newclass=".violetargyris b"]font-weight:lighter;color:#8731CA; [/newclass]
[newclass=".wizzcred"]font: monospace; font-size: 10px; color:#7a7a7a;[/newclass]
[newclass=".wizzcred a"]font: monospace; font-size: 10px; color:#7a7a7a;[/newclass]
BGgUc09b
A Rare Catch
Recurring; Anyone | 1-3 people
5 posts per character minimum
The locals tell tales of its beauty and grace: the legendary Golden Magikarp of Birch Bay. Supposedly, it is massive-- much larger than even a Huge Magikarp-- and treated as a god among other Magikarp. If you could fish it up, surely someone would pay top dollar to take its picture before you release it back into the bay. If not, well, someone would probably pay for whatever you do catch.

Instructions
Posts must be a minimum of 100 words to count as a post. You must post at least five (5) times. You must successfully pass at least one roll to earn rewards. Your Fishing Skill can help you succeed on rolls.

You will not receive rewards until you close the thread.
Specifics of the task: You must roll a 95 or higher (after modifiers) to catch the Golden Magikarp. You cannot "catch"-catch the Magikarp; he is a city treasure after all! You can catch other Pokemon fished up, but you will receive less job rewards if you do. See: Rewards

Locations: Birch City Bay

Rewards: 25 Pen per fish successfully caught and turned in (i.e. not captured to keep), up to a maximum of 150 Pen, and +2 Fishing. If you catch the Golden Magikarp, you will receive an additional 150 Pen and +2 more Fishing. For each interval of posts past the minimum (10, 15, etc), you will receive 3 Rare Candies.