Post by Elizabeth Waters on Nov 13, 2019 0:13:06 GMT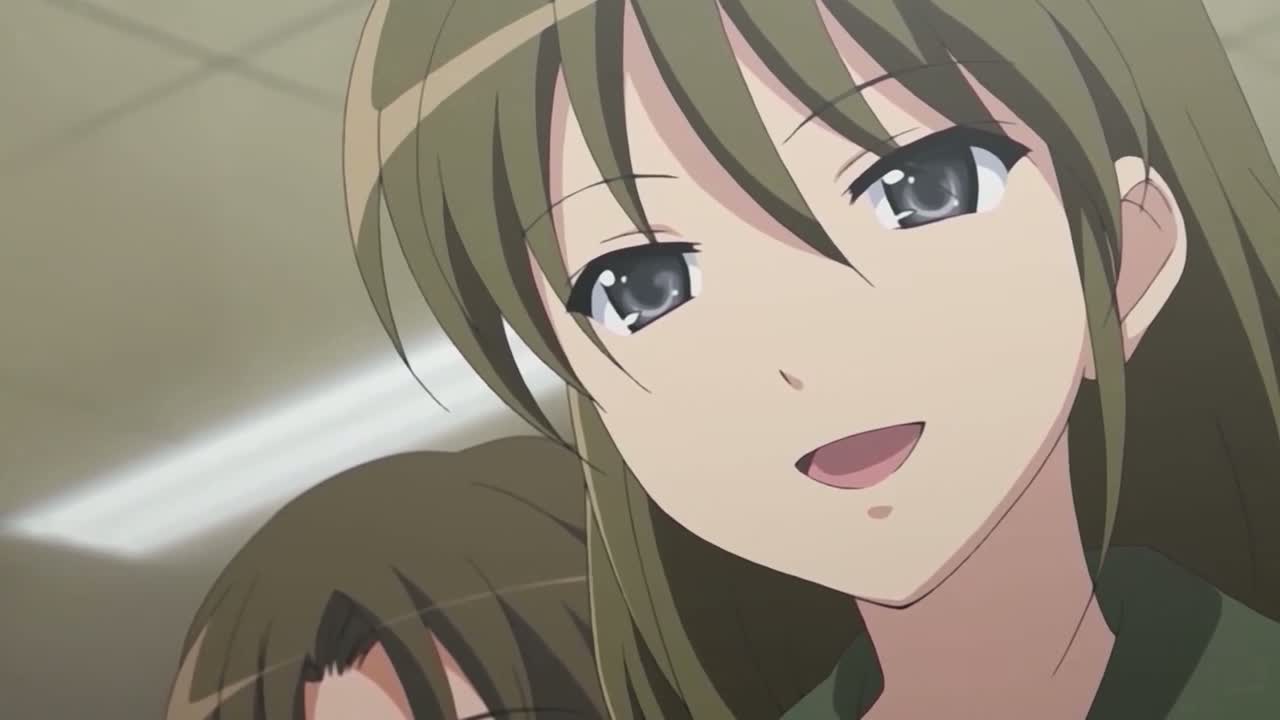 Elizabeth "Liz" Waters



Age

25




Birthday

October 09, 1994




Gender

Female




Pronouns

She/Her




Orientation

Hetero




Faction

League




Class

Ranger




Rank

Coffee Gopher




Occupation

Patroller




Hometown

Little Hillmoss Town, Opaddeka




Current Residence

Birch City, Arciel






Tell us a little about yourself. How would you describe yourself?

I've been described as kind and loyal. I try to be helpful and friendly to all I meet. We're all just trying to do our best in the world, or so I like to think, and I want to help out as much as I can. Though I know there are darker parts of the world and I've always been a fighter. I'll happily step in to protect those who need protecting. I've never been called a coward. Some might think I'm a little on the stubborn side as I'm not one to give up or give in. But I have been told I can be a bit of a soft touch. I want to believe in people and am a sucker for most any cute pokemon. However if someone were to try and harm anyone I consider friend or family, I will not rest until justice is meted out against them.

And I'm pretty much a country girl. I was raised on a ranch, living the simple life. I'm an only child and just lived with my mother and father. When I reached eighteen years of age I began a pokemon journey through the region. Not long after I joined our region's military as rumors of war with our northern neighbors were on the rise. I worked hard and rose quickly through the ranks becoming a lieutenant. There was a war and once it was over, I took leave to resume my trainer journey.

Why are you interested in the class you've chosen?

Being a ranger just makes sense. Back home I traveled for a time doing the trainer thing and while I'd like to perhaps continue to challenge gyms in my freetime, I'm also ex-military and it would feel weird not serving in some manner for the citizens of Arciel. I believe in doing what's right and serving others, aiding pokemon and people alike and standing against the darkness. Thus as nice as it might be to just be a simple trainer once more, I feel it's my duty to to continuing helping others in an official capacity.

Why are you interested in training in Arciel? Why not another region?

Honestly I moved here with my father, it was his choice to come to Arciel. I believe he largely chose the region due to it being very far away from our home region and being quite different in culture and landscape. It's a bit of a lengthy explanation but last year my mother died. It was sudden, a brain aneurysm. Nobody was expecting it and it nearly broke my father. I quit traveling the region to stay home with him and care for the ranch. Things were rough for quite awhile. I did everything I could to keep my father in good spirits but all of a sudden, just last month he decided he wanted up and sell the farm and leave the region. He stated he was moving and he wanted me to come with him. He'd apparently been researching other regions and found Arciel. I had no real reason to remain back home. Most of my friends had moved on and all I had was my father, the ranch and my pokemon. So I agreed, not wanting him to wander off alone. And thus we find ourselves here.

What do you consider your best attributes? They can be physical, mental, social, or anything else.

My strong moral center. I believe there's a right and a wrong, though there can be gray it's rare and one should always strive to do what's right.
My sense of loyalty. I choose my friends carefully and I will always stand with any I call friend.
My fighting capability. I've trained hard to learn to protect myself or others whether I have pokemon with me or not. I choose to be able to fight alongside my pokemon and not just rely on them to protect me.
My sense of empathy. Even though I'm still developing my psychic ability but it's always been rather easy to relate and understand other's emotional perspective.
My pokemon. Without my pokemon life would be empty, despite what I myself am capable of.

What do you consider your worst attributes? Be honest, now!

My level of justice. Sometimes I can probably be too harsh in wanting to get back at those that have wronged me or mine.
My trusting nature. I want to see the good in people but sometimes that gets me in trouble when I trust the wrong person.
My terrible cooking. Despite my mother's teaching I've never really been able to make anything besides cold cereal and burnt toast.
My messy nature. Picking up after myself has always been the bane of my parents, I was just never one for housework.
My stubborn attitude. Determined? Sure, but sometimes when I should probably let things go, I don't.

What was your childhood like? How was school?

As stated I grew up on the family ranch. I spent most my days helping out my folks and riding my father's rapidash. I was mostly homeschooled as our town was rather small. We had some classes at the region's pokemon lab which happened to be located in our little town. The professor there, Professor Willow, was really nice and always enjoyed having visitors. She often seemed to get a lot of male visitors. As I kid I never really understood why, but as I got older one could tell, the professor was kind of slutty. Anyway, my childhood was pretty simple and school was fine.

How is your relationship with your family?

As an only child it was just me, my mom and my dad, Alexandra and Nathaniel. My folks doted on me though I'm not sure why they never had a second child. I would've enjoyed having a little sibling. But I guess I was all they needed. My dad was a former trainer, he traveled the region at least twice and beat all the gyms before meeting my mother. She was a breeder and was great at raising strong young pokemon. I believe she even bred some of the starters for Professor Willow. But once they married my father stopped traveling and they settled down on his family's ranch. Then of course they had me and so on. Though now my family feels incomplete without my mother. I like to carry her close to my heart in this locket that once belonged to her.

What do you like to do for fun?

Honestly everything I do I try to make as fun as possible. Traveling and exploring is great fun as is training, but you're probably wanting something a little more mundane. I suppose I enjoy reading, books are another way of exploring when one physically can't. Of course I also love pokemon riding, especially rapidash. I do have a bit of a green thumb and was pretty good at raising berry trees, though I'm not sure if that'd be considered 'fun' for some people. Heck even my daily meditation for my psychic training and my martial combat training I think of as fun. I guess I'm just lucky like that.

What are your feelings on romance?

Romance? Well I've not given it much thought. I know, I'm a fairly attractive, healthy, twenty-five year old, shouldn't I have had at least a few romantic relationships? I did have a bit of a steady boyfriend back home when I was eighteen. He however broke it off when he learned I was going away on a pokemon journey. It wasn't a very strong relationship and we'd only been together a few months or so. He didn't want to deal with a 'long distance thing' and thus no more relationship. It never really went anywhere and thus I am still a virgin, thank you very much. I might've had a thing for my former SO, but of course that wouldn't have been appropriate and he was a bit of an alien eccentric. But he was my closest friend after I joined with the military. Honestly I just really haven't had time for romance.

What are your goals for the future? Short-term and long-term.

Well I'd like to explore all the region, get to know the lay of the land better so to speak. If I'm going to be a ranger I want to know the people and the area like the back of my hand so I can be where I'm needed most. And as soon as I can I want to bring in as many of my former pokemon from back home. I know the bureaucracy being the custom importing of pokemon can move slowly but hopefully I'll soon be reunited with the rest of my family. And if I have time, I would like to try my hand at some of the region gyms, if that's allowed for a ranger. It's always nice to have a way to test your skill when it comes to battles.

If you could be a Pokemon, what species or typing would you choose and why?

I don't always think the people asking these sorts of question realize just how hard it is to answer. I love so many different types of pokemon and would be honored to be counted as any one of them. But I guess if I had to answer, taking in my love of flying, my sense of justice, my strength of character, perhaps a Salamence. A strong flier who doesn't quit or back down.

What do Pokemon mean to you?

Pokemon in general are amazing, intelligent and powerful creatures. They deserve respect and admiration. My pokemon personally are my family. They mean more than anything else in the world and have been by my side through thick and thin. We have our differences and some can be more... sinister, than most, but in the end we stick by one another and will face down any challenge that comes our way as a team. It has always been a dream of mine to one day meet and hopefully befriend the legendary Mew.

Anything else you'd like to tell us about before you go?

I think that's everything I can think of. I want to do right by the people Arciel proud, and make my father proud. I hope to show them that I'm a ranger they can trust and depend on.


Appearance



Height


5'6" / 152cm





Build


Athletic




Hair Color


Light Brunette





Eye Color


Steel Gray




I'm an average sized woman, 5'6" and athletically built. My light brown hair is a mess and never cooperates with me so I tend to keep it short and pulled back. My gray eyes are probably my best physical feature plus they're very sharp and quick to spot potential problems. I'm caucasian but I grew up on a ranch so as you can tell I've got a bit of that classic farmer's tan, plus I've done a lot of traveling. Scrapes, bumps and bruises were all par for the course so I clearly don't have perfectly flawless skin. As I'm quite active and like to keep on top of my fighting technique - I used to be in the military and trained a lot with my fighting parter Raya, a lucario - I'm quite physically fit. Some might say I lack any fashion sense but I mostly just like to keep things casual and comfortable but also practical. Hoodies, tee-shirts, cargo pants, combat boots or sneakers makes up the majority of my wardrobe. I have little in the way of any accessories or make up of any kind. I do wear a leaf shape locket containing a picture of my mother who recently passed.





Aura


A dark red aura rests at the core of everything surrounding the heart. Mingled with it is a lesser, but more brilliant red which flows into a reddish orange. Hints of royal blue brush along the edge of the aura as well as a touches of pale yellow and even some brown.
Skills, Abilities, & Notoriety
STANDARD SKILLS

POWER SKILLS

Abilities

Psychic Empathy (Level 2) (Cost: 10)
Telepathy (Level 2) (Cost: 10)
Telekinesis (Level 2) (Cost: 5)
NOTORIETY

Other Notes
Noting for the moment.


Pokemon
Starter Option

Hard Mode A
Rowlet, Shiny, Female, Average, Overgrowth, Timid, Egg Move: Confuse Ray
Ranger Starter:
Import
, Pikachu, Female, Average, Static, Calm
Gem Spending?

5 for +5 Psychic Skill

OOC Info



Played By


Jance







Face Claim


Kimiko Nakamura from Shakugan no Shana




[/td][/tr][/tbody][/table][/div][/div]