Post by Elliot Sunderland on Mar 14, 2020 5:49:41 GMT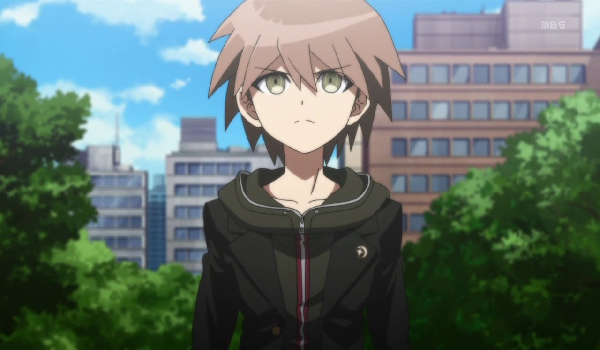 Elliot Sunderland



Age

16




Birthday

February 13, 2004




Gender

Male




Pronouns

He/Him/His




Orientation

Pansexual




Faction

Citizen




Class

Coordinator




Rank

Contest Nobody




Occupation

None




Hometown

Lavaridge Town, Hoenn




Current Residence

"Traveling"






Personality


Above all else, the first word that comes to mind when describing Elliot is "kind." The second, often hand in hand with the first, tends to be "naive." Which of these two takes precedence tends to vary based on who's talking about him. While he hasn't experienced a lot of hardship in his life up to this point, this fact hasn't made him smug, cruel, or uncaring. However, it does occasionally leave him oblivious as to the problems of others, sometimes missing the forest for the trees when trying to help. At best, he can end up missing the point. At worst he can end up accidentally being insensitive towards others, even if he means well.

Emotionally, Elliot tends to wear his heart on his sleeve. Happiness in particular he loves nothing more than to share with others, whether through excitedly talking about his interests or sharing in those of others with rapt attention. However, the bad tends to slip out just as much as the good does. While he tries not to trouble others with his problems, his half-hearted protests are often countered by the way his demeanor changes when sad, worried, or frightened. And anger? Well, let's just say it's a good thing that Elliot has a strong sense of justice. It takes a lot to anger Elliot, but the results tend to be surprisingly chilling when he finally reaches his limit.

As a person, Elliot tends to be very orderly. This can lead to him going through life somewhat slowly as he makes sure his Ts are crossed and Is are dotted before going onwards. He isn't much of a fan of his bubble being suddenly disrupted, especially if it leads to his situation falling into disarray. Heck, considering his half-brother's comparative laxness, he's already used to doing the cleaning and organizing for two! However, deep down he knows that going on an adventure means he'll need to get used to messier situations full of surprises. But that doesn't mean he likes it. He's also very much a law-abiding citizen, even getting nervous over minor things like piracy or jaywalking.

Elliot's interests tend to be, for lack of a better term, nerd crud. Video games tend to be the major one here, with Elliot sinking a lot of time into everything from casual gaming to intense MMO action alike. While he's not good enough to go into tournaments or anything, he's actually pretty damn talented at it for his age! He also has a surprising hand for domestic activities, especially those where he can add a creative touch. Cleaning may've already been mentioned, but tailoring and cooking are other big interests of his. The former he mostly pursues for cosplay reasons, but lately he's been considering the path of a Pokemon Coordinator for his journey. Could many of the skills he learned when cosplaying transfer over?




History


As far as Elliot knew, his childhood was pretty much the best one he could've asked for. He had a loving, caring mother, Cassandra, who always made sure that he was well taken care of. He had a fun-loving father, Terran, who taught him nearly everything there is to know about Pokemon. And he had a big brother, Isaac, who was his best friend since Day 1 and always did his best to keep him safe. His family was always there for him, always loving, and their combined efforts meant that there was never a dull or painful moment to his childhood. Pretty awesome, right?

It turns out, there was a lot to this idyllic life that Elliot wasn't let in the loop with. He didn't know that his father was a former grunt of Team Magma, the Hoenn incident occurring when he was barely 4 years old. He didn't know that Isaac was his half-brother, born from a moment of uncertainty early in his parents' marriage. And while he knew he was always the favored child, he never knew just how chilly things were between the two. Yet all of that changed on the day Elliot's left leg broke.

It wasn't anything big or dramatic. It was just a simple game of kickball. Nothing should've happened there. But at the ages of 8 (Elliot) and 10 (Isaac), the boys' friendly competitiveness was really flaring up. Isaac threw just a little too hard. Elliot kicked just a little too hard. He stumbled ever so slightly, and something had to give. That something proved to be Elliot's leg. He blacked out from the pain, and by the time he woke he found himself in a hospital bed.

Since that day, Elliot hasn't been able to walk properly on the injured leg. He's needed a walking stick to do so, and still has a fairly noticeable limp. His family tried to settle back into their usual dynamic, but the facade was a lot harder to preserve after such a shock to its system. Isaac was never Terran's favorite, but now the chillyness that once stayed under the surface was just clear enough to be uncomfortable. As much as a guilty Isaac tried to keep Elliot sheltered from it all, it was hard for Elliot not to notice: he distinctly remembers hearing his father and mother having a tense talk about how "that boy" hurt "my kid" while they thought Elliot was sleep.

Needless to say, the relationship didn't last much longer. When Elliot was 10 his parents divorced, and Cassandra moved to the far-off region of Arciel. Becoming a single mother to two children was rough for her, especially in the process of moving halfway across the globe. To a large degree, she was so busy holding the lives of her family together that emotionally she checked out. Terran wrote often (to Elliot, at least), and even arranged visits when he could, but he was just too far away to be there all the time. The strong support system Elliot could once rely on had faded, even if his smile never did.

By this point, Isaac had fully stepped up to the plate. Was it due to guilt over being the "cause" of this injury in the first place? Was it due to none of the so-called grown ups being able to be there? Or was it due to him being equally alone and in need of connection? Regardless of the reason, the two's bond went from close to ironclad. During their time in the region Elliot and Isaac were basically inseparable, and they helped each other through the worst stresses of the whole ordeal. By now it is solidly in the past, even if concerns from this time occasionally rear their ugly head.

Unfortunately, in their place, a new concern has taken root. The Ultra Beast invasion had taken place right around the time of the divorce and move, and with it the name of the Pokemon journey game changed. While many new trainers were stepping up to the plate, both of Elliot's parents found the one topic they could agree on: under no circumstances would Elliot be going on a Pokemon journey. Between his mild temperament, pre-existing injury, and the fear brought on by a clash of legendary proportions, the two were in agreement that there was no way Elliot'd be leaving the house at the tender age of 10. For a while, he accepted this. Frankly, all of this put enough on his plate already.

However, each year the answer was the same, and each year Elliot grew more restless. It didn't help that Isaac, ever the overprotective sort, wasn't keen on Elliot leaving either. While Elliot hung in there for a while, by 16 he just couldn't take it anymore. In a rare moment of guile and disobedience, at 16 Elliot sneaked away from home to begin his journey. He left a note so they wouldn't worry, of course, but that doesn't change that Elliot knows there's no turning back now. Will he be able to rise to the occasion like he always believed he could, or will he be coming home with his tail between his legs?

Today, Elliot finally learns just what he's capable of.




Goals


Elliot's long term goal is to prove that he can stand on his own, proving both his brother and his father's well-meaning doubts wrong. Right now his short term goals are somewhat hazy and undefined, which makes this long-term goal feel frustratingly distant. Researching Pokemon care is one of these, as he intends on treating the Pokemon he'll come to start his journey with like he would treat his own child. His other short-term goal is to leave home for the first time on his own. Gotta go city-by-city before you can start a whole adventure, right?
Appearance



Height


5'03" / 161cm





Build


Smol


Hair Color


Light Brown





Eye Color


Hazel




Elliot tends to prefer casualness and comfort over all else when picking his outfits. He's always preferred warmth over cold, so he tends to bundle up in plenty of layers and wears hoodies in most of his outfits. He also tends to prefer baggier pants: with a left leg injury giving him a noticeable limp, he prefers covering it up as much as possible. Between the limp taking off an inch or two of his height and his rather big clothing, Elliot tends to look even smaller than he actually is. He usually favors darker colors. The exception is when cosplaying, upon which all of these trends flip right on their head. He will wear vibrant outfits, risk his injured leg being exposed, and even wear cross-gender cosplay without a care in the world. He'll often rope his older half-brother into this as well for brotherly cosplay matching, much to the latter's chagrin.





Aura


Elliot's aura is a soft chartreuse mist, every bit as small and soft as he is. When in a particularly good mood, bubbles of it almost seem to lift off of him, as if trying to float his peaceful cheer to those around him. When in a bad mood it shrinks down and pools at his feet, trailing sluggishly behind him as he moves.
Skills, Abilities, & Notoriety
STANDARD SKILLS

POWER SKILLS

Abilities

N/A

NOTORIETY

Other Notes
Elliot is a very light sleeper. This tends to make his half brother's attempts at sheltering him less successful than he'd like.

As Elliot's father is a ground type specialist, he lowkey wishes to follow in his footsteps. However, he won't let that define him and his future goals, unless fate goes that way.

Some of his past cosplays (many of which are duos with his half brother) include the Mega Man to Isaac's Proto Man, the Malfurion to Isaac's Illidan, and the Ruby to Isaac's Yang. The last of those took a lot of convincing.

Elliot can handle pitch-black coffee and ultra-spicy food way better than the marshmallowy vibes he gives off would indicate. He can also eat a lot more than his slender frame'd make you think. In many ways, he is an enigma.

Elliot is completely oblivious to many things, including flirting and the fact that he came out of puberty looking quite cute. Good luck.
Pokemon
Starter Option

Hatching Day B. Because I make Good Choices.

Gem Spending?

No gems. Let chaos reign.

OOC Info



Played By


Bone




Face Claim


Makoto Naegi from DANGANRONPA