Post by Isaac Sunderland on Mar 30, 2020 23:14:57 GMT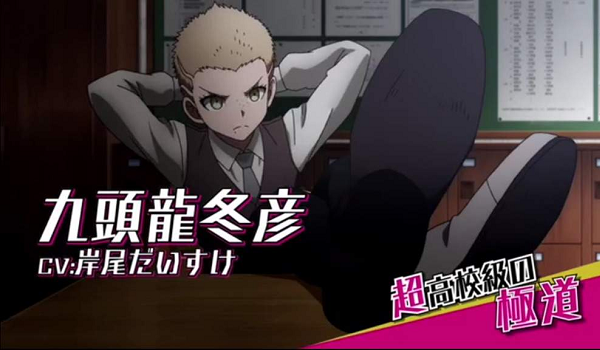 Isaac Sunderland



Age

20




Birthday

Jan 01, 2000




Gender

Male




Pronouns

he/him/his




Orientation

Pansexual




Faction

Freelancer




Class

Nurse




Rank

Caretaker




Occupation

Full-Time Big Brother




Hometown

Lavaridge Town, Hoenn




Current Residence

Ash City, Arciel






Tell us a little about yourself. How would you describe yourself?

Isaac shuffled a little at the question. Great. Did they really have to start with the most general question anyone could possibly think of? "Real specific, huh?" he asked, receiving only an a-hem and a motion to continue at his snark. At the motion, he huffed, shoulders tensing up slightly. "Okay, okay, fine. I guess I'd describe myself as a pretty ordinary guy, really. But who wouldn't describe themselves as that? Honestly, this whole question's just a big old setup for people to pat themselves on the back. Or fish for dates. If you really wanna know someone? Best thing you could do is ask them how someone else'd describe them."

Why are you interested in the class you've chosen?

Did this guy really just call him a nurse? Isaac's stoic look shattered a bit as he blushed brightly in embarrassment. "I-it's not like that!" he protested. "Like, I'm not in nursing school or anything like that. And shit, you show me a body and I'd probably have no idea what to do for it. But, I guess I've kinda got a knack for finding broken stuff. Pieces of junk that could be used for something cool. Stuff around the house that gets busted. People that're hurting. And, well, a lot of the time it falls on me to put them back together again. Kinda hard to be bad at it when you've done it so many times, you know?" He muttered something else, faint and under his breath, but the camera didn't pick it up.

Why are you interested in training in Arciel? Why not another region?

"I've left a lot of my problems behind in Hoenn. That's all you need to know," Isaac said, his voice and eyes each as hard as ice. "Besides. If I'm not working odd jobs around here to help make ends meet, what'd happen to mom and Elliot? No way I'm moving out and putting that on them.

What do you consider your best attributes? They can be physical, mental, social, or anything else.

"Clearly, it's my winning personality," Isaac said, voice deadpan. "Jokes aside, I'd have to say my stubbornness. If there's a problem in my way, I'm not moving til its solved. That goes for friends and enemies alike, so if you're trying to start crap with me or my brother, now's your chance to reconsider. I'm pretty resourceful, too, but that's just another way of being stubborn when you really think about it. Its basically just trying what doesn't work until you find something that does, you know? And then there's- wait, shit. Is loyalty really just another way of calling myself stubborn? Seriously?

Well, hey. I'm good at one thing, and I do it really, really well."

What do you consider your worst attributes? Be honest, now!

Isaac blinked. And then he started to laugh, almost uproariously. "Are you kidding me? Do you want to be here all night?" he asked, sighing in relief as he finally came down from his laughter. "Let's go down the list, eh? I'm rude. I've got no ambition. I'm lazy. I'm reckless. I'm careless. I'm an ingrate. I don't know my place. Want to hear any more? I think I've got another five or ten.

. . . What? Already told you, best way to know someone's to have someone else describe them."

What was your childhood like? How was school?

Isaac's face turned stony as he mulled the question over in his head. The interviewer needed to bring up school just move the interview along. Finally, Isaac opened his mouth to speak. "Can't say I was ever much for school. Coasted along with Cs, a few Ds," Isaac said. "Sometimes you got a class that lit my spark. Like English, or art, or Pokemon biology. Those ones I put my best into. But if it wasn't something I cared about? I usually just tuned out. I had a few friends, but I missed a lot of the socializing at that grade level. I was always being pulled back to focus on home instead of extracurriculars or parties." He trailed off, looking into the distance.

How is your relationship with your family?

"Yeah. Knew this was coming," Isaac said, voice hardening again. "My mother's a bit of a workaholic. Not by choice, but once she started she found it hard to stop. She pretty much keeps organized, and is half the reason we were even able to move to Arciel in the first place. She tires herself real easily, though. Hard not to worry about her. And my brother? Shit, he's just a sweetheart. Wouldn't hurt a fly, or cause anybody trouble. He's kind of naive, though, so I'm always pulling double duty to make sure nothing unpleasant catches him by surprise. If anything bad ever happened to him . . .

Huh? Yeah, that's all the family I've got. Why?

Well, duh, of course there was a man. But he wasn't a father in any way, shape, or form. Not biologically. Not in my heart. And he sure didn't raise me worth a damn. A checklist of everything Elliot did better than me could've done his job, and taken up less food and space to boot.

What? You're still asking? First, quit prying. And secondly, I don't even know who was responsible for me. All I know is that whoever mom met, it was during her marriage. So I never met the guy, and its half of why her husband couldn't stand looking at me. There? That enough for ya?"

What do you like to do for fun?

A grin spread across Isaac's face. "Finally, we're getting to some real questions," he said. "Well, like I said before, fixing stuff's been something I had to do for so long I'm starting to get a fondness for it. And writing and art are fun ways of working through stress. I'd love to go to Orre and get my hands on one of those hoverbikes sometime. What else, what else . . ." He looked around, as if making sure nobody had sneaked into the booth, before shyly continuing. "I've always kinda wanted to try acting, too. But, uh. School's come and gone, so I guess I missed that boat. Oh well."

What are your feelings on romance?

"Here's my thought on romance: if you're thinking of going after my little bro, you'd better either be good to him or watch your back, you hear?" Isaac asked. He somehow managed to both dodge his own answer and let his protectiveness out on display at once. That's a rare double header! Yet the unamused interviewer let the silence hang. One of them would break first, and it was Isaac. "Okay, whatever, fine. Its nice if you can find it, but it isn't essential. And like everything else in life, it'll drift in and out of life whenever it pleases. So its nothing to get all focused and stuck on, okay? That good enough?" He seemed oddly flustered. Perhaps the heart of a hopeless romantic beat under all of that denial?

What are your goals for the future? Short-term and long-term.

Isaac scoffed a little. "Who needs those? Not like you can pick your battles in life half the time, anyway," Isaac mused. "Far as I can tell, the more time you spend fussing about your goals, the less ready you are when life takes its first swing at them. Keep a free, open mind, roll with the punches, and get ready to catch any breeze that gets blown your way. That's how I'm living my life. And it's worked out well for me so far. Wait, hold on a second." Isaac leaned down to check his phone, brow furrowing in concern. "Well, I just found out Elliot ran away from home. So, looks like I've got a new goal. Isn't it great?" His voice sounded a little strained; for the first time, concern shined in the disaffected-looking boy's eyes, even if he tried to force up a sarcastic smile.

If you could be a Pokemon, what species or typing would you choose and why?

"Ghost type. Easily," Isaac said. "No ties. No tethers. Not even things like walls or gravity can really mess with a ghost. No matter what gets thrown their way, they get to be the masters of their own fate. And trying to hurt a ghost seems like a one-way track to getting cursed. It's a win/win. Also, they're the coolest looking Pokemon. Show me the five coolest Pokemon, and I'll show you five ghosts."

What do Pokemon mean to you?

"They're our friends. They're our partners. We're dependent on them, and they're dependent on us. And the fact that there are people who think they can treat them like shit because of it really pisses me off." Isaac's voice was firm and steady, but a barely contained fury quivered behind it. "Living things don't exist to be punching backs for insecure assholes to take their anger out on. And I'll stand by that until the day I die." That was a lot more focused of an answer than the interviewer may have expected . . . but with the passion etched on every inch of Isaac's face, they weren't about to correct him.

Anything else you'd like to tell us about before you go?

"Elliot, if you're watching: please, come home. We miss you. Mom's worried sick.

Terran, if you're watching?" Isaac proudly raised a pair of blurred-out hands, then dashed out the door.


Appearance



Height


5'02" / 157cm





Build


Lean yet Toned




Hair Color


Straw Blonde





Eye Color


Olive




Isaac tends to be a very style and fashion conscious person, even if he doesn't exactly have a model's frame. In particular he tends to favor bolder colors that helps him stand out, whether rich blacks, bright whites, or more colorful wardrobes. He takes a lot of pride in his appearance, and despite usually being somewhat carefree puts a lot of effort into his hygiene. His hair is frustratingly pin-straight, so he tends to wear it shorter when possible. He has a minor case of resting bitch face, which especially comes out if he's flustered, but it melts around those he feels he can actually trust.





Aura


Isaac's aura appears as a shimmering silver mist that imposes itself over his whole body. Usually, it's fairly translucent, making it look to aura viewers like he's being viewed through a mirror. However, it seems to turn opaque when feeling close-guarded, even protruding small, barbed points along its length. When in a worked-up or angry mood, glowing red cracks seem to spread across this aura, as if it's breaking apart at the seams.
Skills, Abilities, & Notoriety
STANDARD SKILLS

POWER SKILLS

Abilities

N/A (For now~)
NOTORIETY

Other Notes
Isaac has always lowkey wanted to be an actor, but between his build, his face, and especially his height, he knows he'd never make it in the field.

At this point, Isaac hears the Pixie Nightmare Girls in his, well, nightmares. Elliot has played their songs so much that he's pretty sure he could sing their first few songs despite never making a point of listening to them.

Elliot's bad leg means the two appear to be equal height. However, Isaac just knows he's about to be the little-big-bro come Elliot's next growth spurt. That scares him.

Referring to Isaac by his last name may be hazardous to your health. But, hey, at least this means no need for a prospective future spouse to have to hyphenate!

Duster, Isaac's Cubone, has a strong distrust of humans. Isaac is included in this list. Despite the fact that their relationship is somewhat rocky, they still stand up for each other far more than outside onlookers would expect.
Pokemon
Starter Option

Pick Your Partner - Cubone

OOC Info



Played By


Bone







Face Claim


Fuyuhiko Kuzuryu from DANGANRONPA