Post by Ixedde Jones on Nov 21, 2019 4:03:55 GMT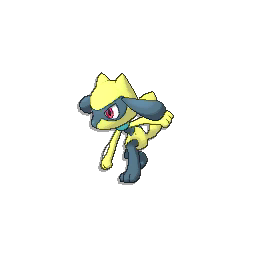 As Ixedde arrived in Birch city by boat, his first plan of action was to check in with the rangers. Ixedde was dress in his usual attire. Pastel and white robe, hiding his muscular figure and black muscle shirt. His black and gold hakama and matching boots, did nothing but bring attention to the robe that he tied together with a golden bow. Ixedde knew he stick out like thumb but he quite enjoyed it. As he walk through the city, Ixedde heard the gasp from the small child and the hush sounds of parents as he walk by but Ixedde had more important things on his mind. these alienated smells, had begun to drift into his nose as he tried to distinguish between each one. "Bread. Candy. Meat. Oh! I smell flowers! Is that lavender. Aura and Stelle would probably like to see this new world too." Ixedde said identifying a few smells before deciding to bring out his pokemon after seeing a few other people was walking with theirs. Taking out two miniature pokemon balls from his robes, his clap them together in his right hand before tossing them up in the air, with the signature flash of light out came his friends as he caught the balls in his left hand before storing them. Standing before him was Aura and Stelle.

Aura was his best friend, given to him by his parents when he was a boy. Ixedde remember how swaddle and cared for the egg before it hatch. He remember that his parents was quick shock to find the egg to hatch to reveal a riolu instead of a fletchinder, the family pokemon. Not only was it a riolu, his colors was different from usual riolu's. If Ixedde remember the term, it was called shiny. After the hatching, Ixedde and Aura began to establish a friendship. They would eat together, play together, and even sleep together. Why Aura was his go to pokemon for his ranger qualifications. They've been together through thick and thin. Ixedde smiled at his partner before turning to Stelle. Stelle was a mawile, that he befriend in Hoenn before coming to the Arciel region. Ixedde remember that he had got a troublesome mission of a wild pokemon ravaging the area, he found Stelle attacking everything in sight due to people stripping her favorite tree of berries and she was just stopping people and pokemon from taking her favorite snack. It took Ixedde a week to calm Mawile down and when he was going to leave Mawile followed him. So here she was now with him and Aura.

"Ok you two listen up. This is the Arciel region. This city is called Birch city. We're going to walk around, check in with my Ranger unit, grab something to eat, and explore the island. Also Stelle, I know you like plants but don't bother anything ok? I'll give you a flower later, ok? " Ixedde would say as he look at his friends with a smile. Aura gave a salut and gave a little bark while Stelle cross her arms and gave a tiny growl. She wasn't happen about the situation but atleast she was able to put up with it. Ixedde gave a small nodded as the trio explored the city stopping by the gardens and his ranger unit. Afters they got a snack at a bakery before stopping at the pokemart to get supplies. Looking at the map, Ixedde decided that the group would start their Journey of the region at Route 6.

---

After heading out the south east region, Ixedde survey the area while Aura and Stelle was playing nearby. " Ok so this is the grassland right? Hmmm, we should hit open field before we camp. Who knows, who or what will bump into us if we camp in this high grass. " Ixedde thought to himself as he sat down and watch the two play. Stelle would try to chomp at but Aura would narrowly dodge each and every chomp, as he laugh. " It's nice to see you guys, get along. Ixedde thought as Stelle giggled as Aura tripped over his own feet, falling to the ground. Ixedde gave out a small chuckle before standing up and nodding in the direction of at the path. Stelle ran up and hugged my leg as Aura gave out a small bark before getting to his feet and hugging my other side. " Let's go, you two. We need to reach open area. The sooner we camp, the sooner you two can go back to playing. " Ixedde said as he started he to walk down the path as his pokemon playfully ran around him as he took in his surroundings.




No Tags
784 words
Mood: Relax