Post by SG on Jan 15, 2020 7:05:05 GMT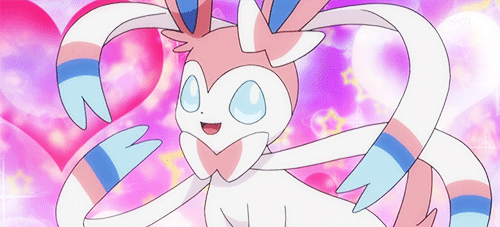 Speed Dating Event Sign-Ups
Hello, and welcome to the sign-ups for our next event! Starting in February, we will be running a
Speed Dating
event where characters will be semi-randomly matched up to go on a series of 4 dates! Each date will run for one week or one page. Staff will be posting the starter post of each date, giving you 7 posts each afterward.
If you haven't hit a page within the week, it's up to you if you want to continue that date alongside your next one OOCly or just move on. (Ex: Bob's first date, from Feb 1 - Feb 7, is with Alice. Bob and Alice don't hit 1 page before the 7th. Bob's second date with Cindy, and Alice's second date with Darcy, runs from Feb 8 - Feb 14. Bob and Alice can choose to continue or close their thread, though they should each prioritize their new threads if they have limited time. If Bob and Alice do choose to finish playing out their thread, they may want to get together on Discord to decide roughly how it will go/end, so they know what kind of mood their characters will be in starting their second date, since ICly the first one would already be over. Make sense?)
Notably, although you are OOCly signing up in advance, you do not have to have your characters have done so ICly to participate. You could say they were dragged by a friend last minute, or stumbled across the event and on a whim decided to see what the fuss was about, etc, if that better suits their character. (Of course, you also do not have to participate at all if you don't want or simply can't justify a given character.)
To sign up, please fill out the following form for each character who is entering:
Character Name:
Gender Preference: Which gender(s) do you, the player, OOCly want your char to be paired with? They may, optionally, have answered differently ICly if you think that would be fun, but most answers will probably be the same OOC and IC ofc.
Desired Partner, if any: You may, optionally, choose ONE character you WOULD like to be paired with. This does not guarantee you will get that character, but we'll try if it works out well.
Restraining Orders, if any: Okay so not actually literal restraining orders, but are there any characters you DON'T want to be paired with? Exes, friends your char came to the event with, chars you otherwise have other plans for, etc. You are guaranteed not to be paired with them, even if it means cutting your number of dates short to accommodate, though we'll do our best not to.

[blockquote][b]Character Name:[/b]
[b]Gender Preference:[/b]
[b]Desired Partner, if any:[/b]
[b]Restraining Orders, if any:[/b]
[/blockquote]
Note: We will try to pair nonbinary chars only with characters who ask for multiple genders, unless you make a note that you don't mind that char being "counted" as male or female for the purposes of matchmaking. Otherwise, if we run into any issues pairing everyone up, we may message players to ask if they'd mind or would just prefer having less dates, but we will do our absolute best not to have it come to that and prioritize being able to respect everyone's identities and preferences alike. (SG will also personally slot her nb chars as "counting" male or female before asking anyone else to do so, if need be to get the numbers squared away.)
Sign-ups will run until
Jan 31 at 11:59am
, just before noon, giving staff time to organize the list and get things ready before the date rolls over. The first date threads will likely be posted starting just after midnight on the morning of the 1st.
ICly,
the event takes place on Feb 12, giving your chars time to get in touch and make VDay plans if they meet anyone special. ;)
If you have any questions, don't hesitate to ask over Discord!
---
Edit 1/26/20
- In addition to lots of fun and plot opportunities, every participant will also receive 3 Rare Candies per completed date, in addition to page thread rewards if they fill a page. Just a little extra incentive/reward for participating! ;)